UVELIOS® 500
Air disinfection device for production and storage areas
Innovative high-power UV-C system for air disinfection of rooms.
The powerful UVC lamp makes it possible to operate the UVELIOS® 500 with only one lamp. Other manufacturers require up to 4 lamps for a lower dose. The system is completely equipped with a light trap. This light trap makes it possible to install the system in low rooms without exposing employees to UVC light.
The UVELIOS® 500 can also be operated in cold ambient temperatures up to 5 ° C. Service and maintenance are quick and easy: the integrated lampCONTROL LT controller displays the operating hours and system status. An alarm is triggered if the lamp needs to be replaced in the near future. The lamp switches off automatically and can be replaced within minutes without using tools and without dismantling the entire unit. The integrated fan and all electronic components are protected against UV-C to prevent the components from ageing over time. Disinfection performance is up to 99.999% (log 5).

FEATURES:
Plug and play design, fast connection and easy leveling
Highest UV-Dose with just one lamp
Suitable for low temperature ambients
Innovative UV filter: no light escapes
Lamp replacement reminder, hour counter and easy lamp replacement from the bottom of the UVELIOS® 500
AREAS OF APPLICATION:
Meat processing industry, deboning belt areas
Cheese processing and storrage rooms
Industrial bakeries
Cosmetic industry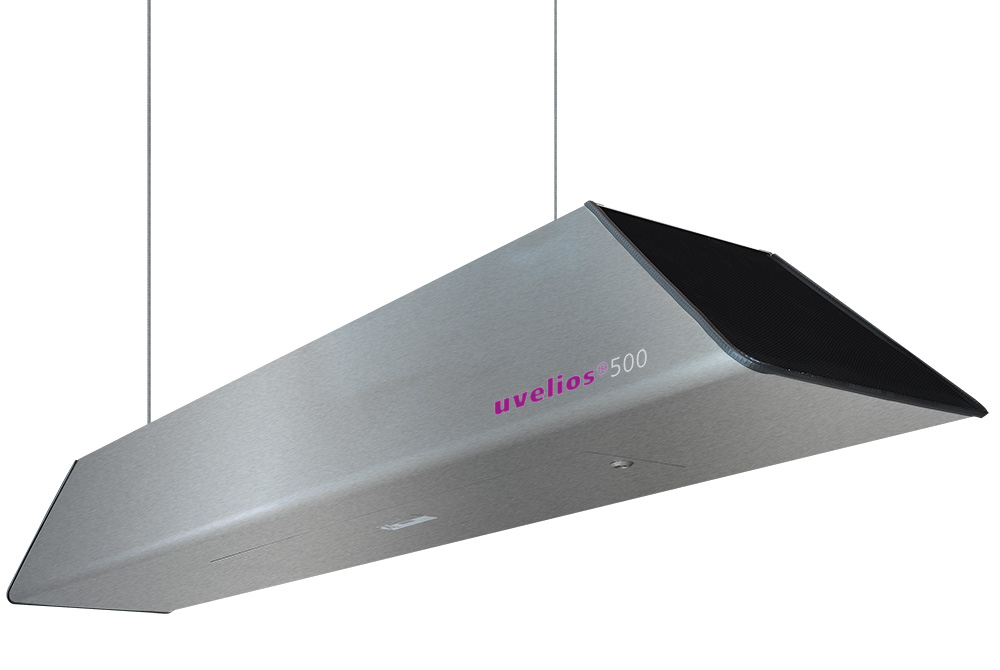 Do you have questions about our products?
Please contact us