eos®UV MOVE 800
Mobile surface disinfection device for room disinfection.
Effective, fast and mobile surface disinfection.
The device can be operated in any room without any further setups. Simply push it into the next room, plug it into the socket and start – one device for the safety of many rooms.
Thanks to the powerful UVC lamps, a room of about 30 m² can be disinfected within 20-30 minutes.
The operation of the device is secured by a motion sensor, which switches off the UVC lamps if someone enters the room during the disinfection.
FEATURES:
Mobile
High UV output
Rapid surface disinfection
Safe due to automatic switch-off
AREAS OF APPLICATION:
Hospitals
Storage rooms
Incoming and outgoing freight
Operating rooms
Medical Practices
amongst others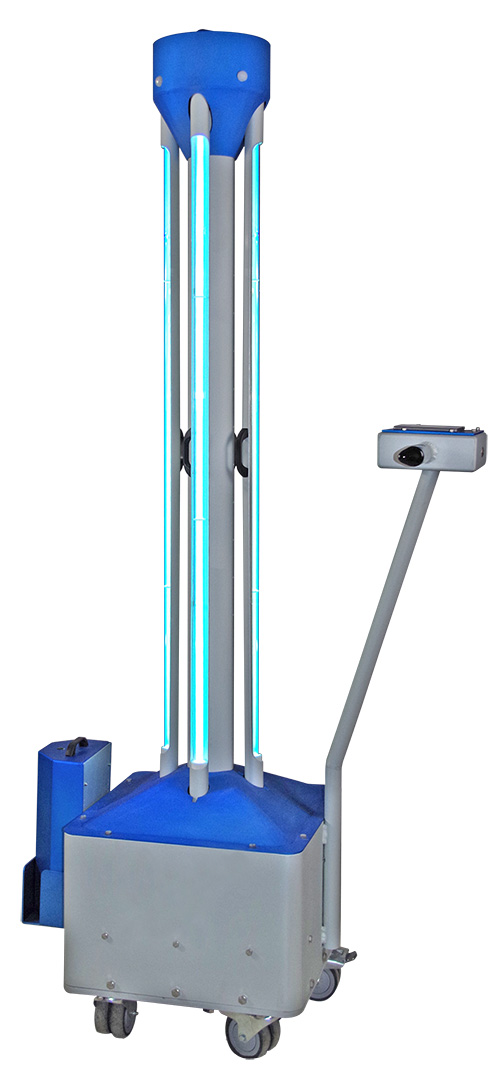 Do you have questions about our products?
Please contact us