New and further developments of innovative UV systems and devices for all areas
We, the Peschl Ultraviolet GmbH, develop and build devices for the cleaning of surfaces, air and water for industry as well as all living and working areas. Since 1980 we have been supplying various branches of industry, medicine and trade with innovative and high-performance products for UV disinfection and exhaust air purification.
In addition to industry, the area of air disinfection for companies, nursing homes, schools and daycare centers as well as in recreational facilities is becoming increasingly important. From small rooms to large halls, we are your contact when it comes to clean air and surface disinfection. We will find the optimal solution for your virus-free everyday life.
UV disinfection in industry
We offer you the optimal solution for your industrial plant through:
In-house product development
Equipment design and testing
Laboratory for analysis and evaluation
Application consulting
Design assistance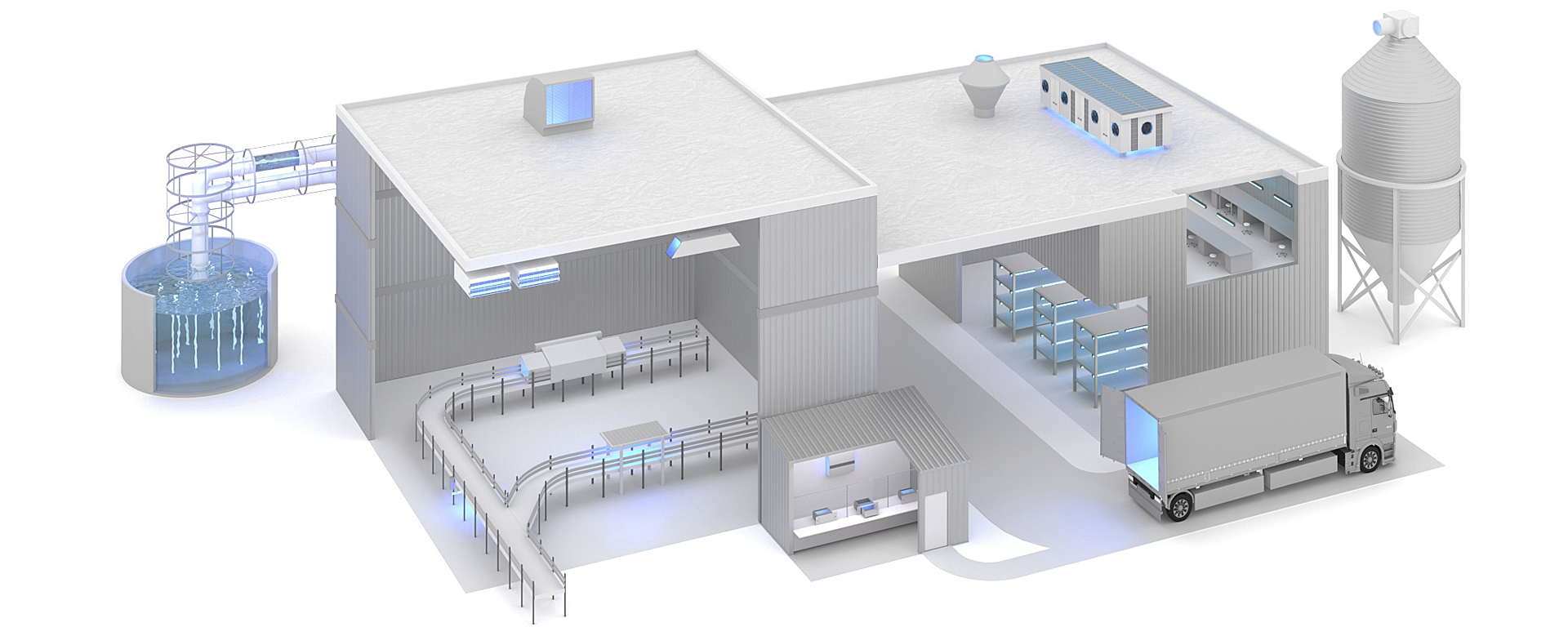 UVC devices in the store
Together with our partners we offer with our products optimal solutions for air and surface disinfection by innovative and environmentally friendly UV-C technology.
Our devices for surface and air disinfection disinfect up to 99.99% and free them especially from corona viruses and their mutations such as delta and omicron – safe, ozone-free, low-noise and low-maintenance.
Explanation UVC technology
UV light is able to inactivate microorganisms up to 99.9999%, which corresponds to a reduction of Log 6. Since viruses have the simplest cell structure, they are the first to be inactivated.
In addition, they are not able to develop resistance to UV light. UV light with a wavelength of 200 to 300 nm cleaves the RNA/DNA of viruses, such as the Corona virus, its mutations, and other microorganisms, thus producing a strong disinfecting effect.
Questions about the topic?
Our hygiene team will be happy to assist you with questions about our products and advise you on air, water and surface disinfection.